---
Flashback Arresto for torch BTG-L 3/8" (BSP)
Reverse Fire Protection For Welding-Gas Cutting Handle Kit
Flashback ARRESTOR reverse fire proof is a device that stops the reverse flow of gas and reduces the spark temperature that flows back from the end of the gas line.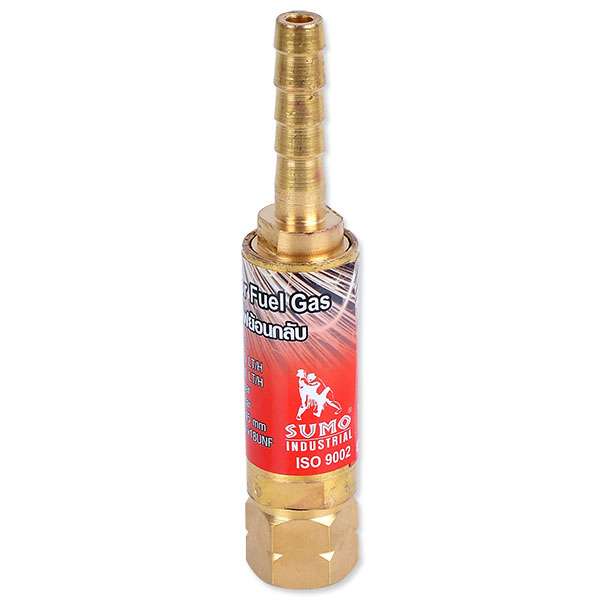 How to use
Used for connecting to troch set.
Benefits
It stops the reverse flow of gas and filters, absorbing the gas of the fire. Lower the spark temperature until the power goes out.
In oxy-acetylene or OXY-LPG welding and welding applications, no damage to welding equipment and workers.
Warning
Note the direction of the arrow before connecting it to the device.
If the fire goes back to the sound of an explosion (observed by the sound) The new reverse fire protection device must be replaced immediately. Do not continue.