---
Earth Clamp 500A European Type SUMO
500A Grounding Pliers
The contact raft is made of 100% copper, making the current flow well. It is used for electrical welding, acting as a grounding to provide a full range of current in the welding flow.
The grounding and clamping point is made from 100% copper with excellent fire flow properties
Details:
European Grounding Pliers 500A SUMO
Earth Clamp 500A European Type SUMO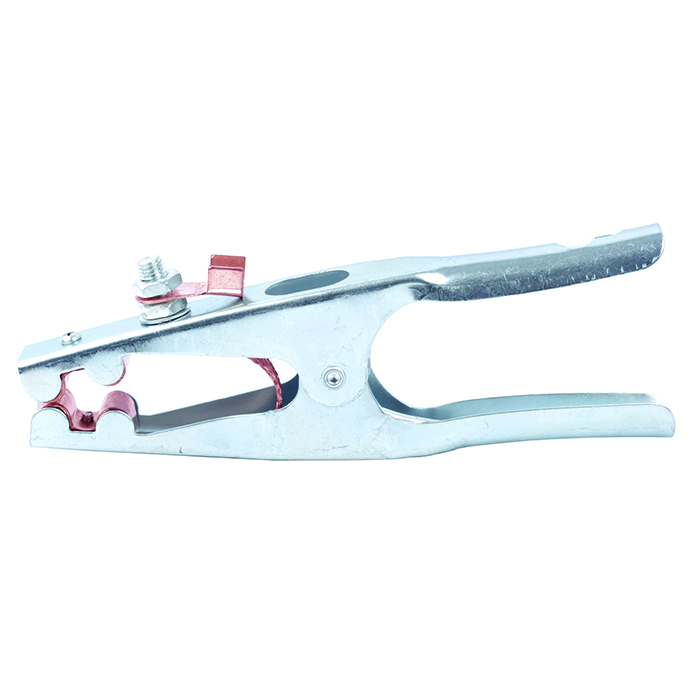 Properties
The grounding point and pliers are made of 100% copper, thus performing excellent current flow.
The pliers can be fixed to hold the workpiece or the welding table thickly, allowing continuous flow of electricity. Seamless welding
High strength steel handle
Suitable for
It is used in electrical welding, acting as a grounding, bringing electricity from the workpiece back to the welding machine to provide a full flow ingress current.
How to use
For connecting to an electric cable and clamping to the workpiece or table.
Warning
Always wear protective equipment while working, such as a welding mask, bib or leather jacket, long gloves, armband, cap, etc.
Connect the power cord to the welding pliers. Otherwise, high heat will occur around the joints until the power cord dissolves or burns.
Wear an eye, nose and body protection when use avoid to breathe fumes and gases.