---
Welding Wire FLUX CORE 1.2mm E71T-1 SUMO (15kg./ctn)
It is a welding wire with flux core in the core of the welding wire.
Suitable for boat connection, auto parts. or large industries.

Product Details
1.2mm E71T-1 SUMO Flux Core Welding Wire (15kg./carton)
Welding Wire FLUX CORE 1.2mm E71T-1 SUMO (15kg./ctn)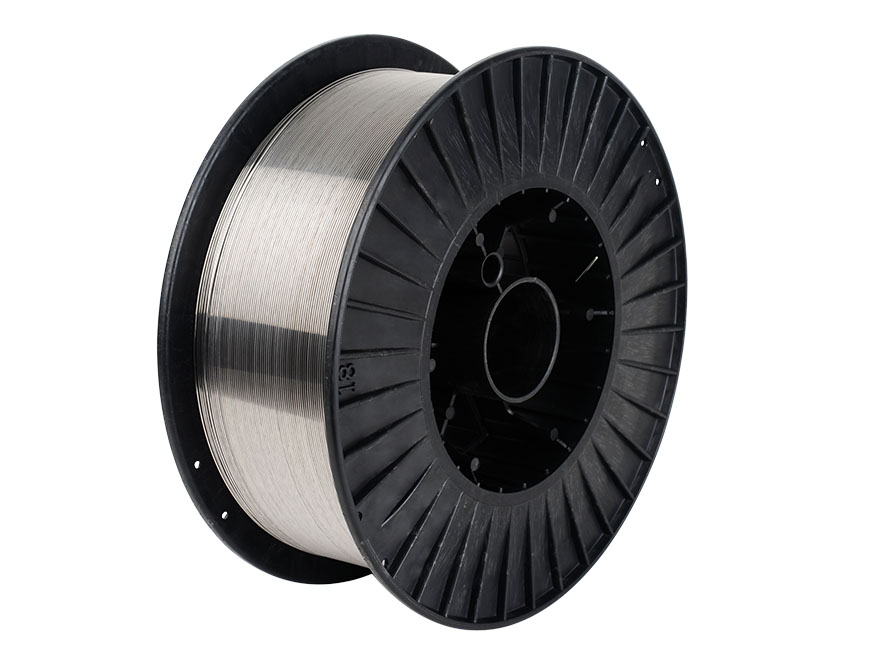 Sumo E71T-1C is a flux-cored welding wire basic-rutile designed for all position welding of mild steel in applications requiring moderate levels strength and very good toughness. impact values of weld metal are good.
CONFORMANCE
ISO 9001:2000
AWS A5.20 E71T-1C
SHIELDING GAS
100% Co; Shielding gas.
APPLICATIONS
All position welding of machinery, shipbuilding, bridges, offshored structures, Strutural fabrication
APPROVALS
CCS :3YSH10
LR :3YSH10
GL :3YS5S
ABS :3YSAH10
DNV :lllYSH10
BV :SA3YMH10
NK :KSW53GH10
RINA :3YSAH10
ADVANTAGE
Excellent mechanical properties
Slag system provides for puddlesupport, good wetting, and bead shape in all position.
Arc action and metal transfer are smooth
Slag removal is easily achieved with hand tools
One sided welding is possible with ceramic backing and will produce excellent results.
Applications include those in general fabrication, Ship or barge construction, buliding or bridge erection, and off-shoreindustries.
Manufactured under a quality system certified to ISO 9001 requirements.
Suggestions
The product should be stored in a dry place and in the original packaging.
Warning
Always wear protective equipment before use.
Chemical Composition (%) Φ 1.2mm
| | | | | | | | | | | |
| --- | --- | --- | --- | --- | --- | --- | --- | --- | --- | --- |
| Element | C | Mn | Si | S | P | Cr | Ni | Mo | V | Cu |
| Requirement | ≤0.12 | ≤1.75 | ≤0.90 | ≤0.03 | ≤0.03 | - -  | - -  | - -  | - -  | - -  |
| Actual Result | 0.048 | 1.22 | 0.38 | 0.0038 | 0.012 | - -  | - -  | - -  | - -  | - -  |
Packing