---
Regulator CO2/Heater 220V SUMO
The body of the gauge is made of magnesium aluminum, which is the same type used to produce the aircraft wings ISO 9001:2008.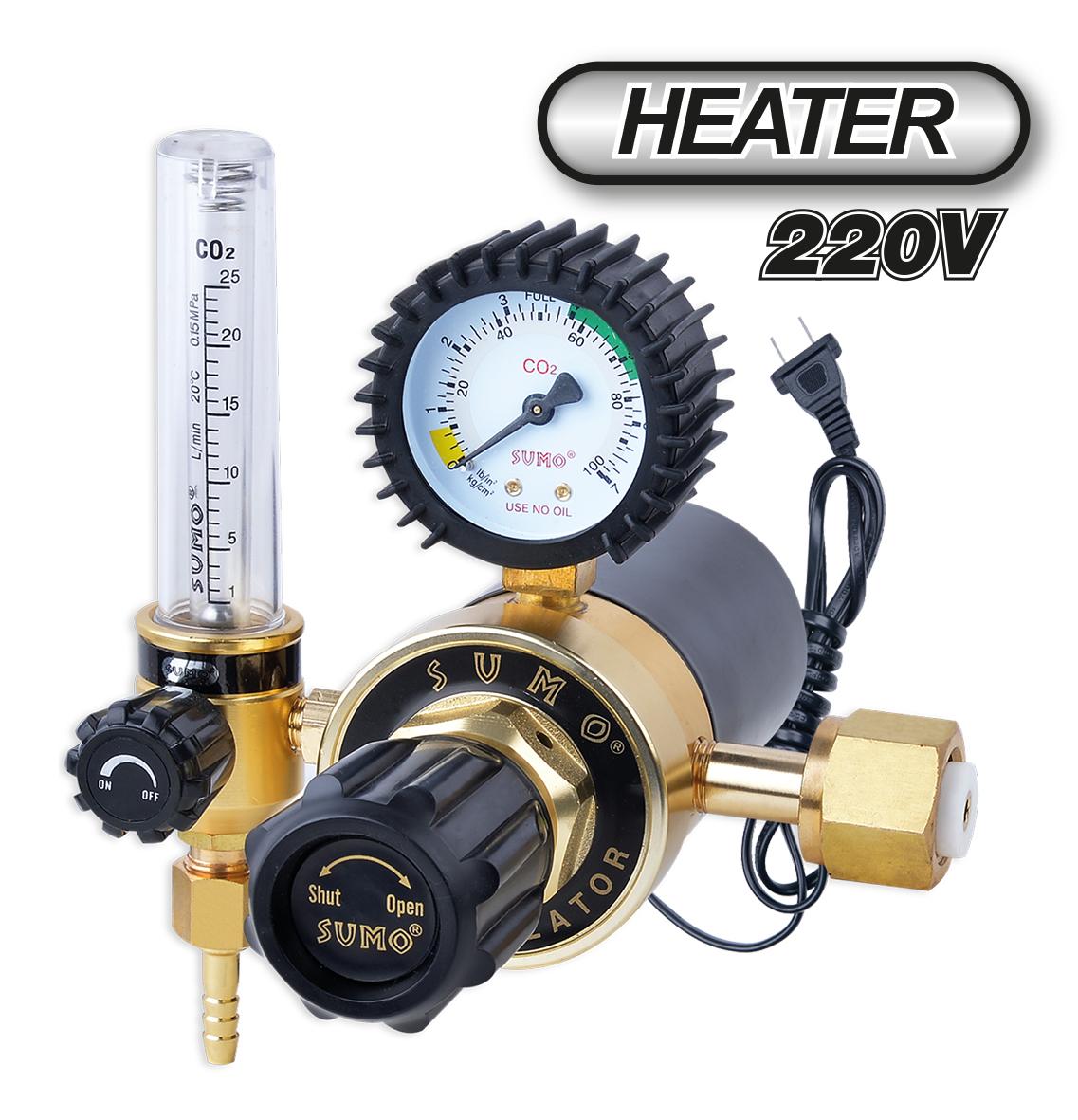 Suitable for
It is a CO2 distribution control gauge used for covering co2 welding lines without oxidation in general industrial applications.
How to use
Works with regulator CO2 because CO2 gas is an inert and cold gas. When used for a while, there will be steam or water droplets and harden ingress into the clogged ice cubes in the gas pipeline, so the Regulator needs to have a Heater to keep the Regulator warm at all times and the higher wattage will help the Regulator warm faster.
Warning
Use the Regulator to match the type of gas used.