---
Oxy-Fuel Cutter Model KI-12 MAX 1 complete with 1pc Head
Superior heat-proof for normal portable cutting machines
Details:
Ki-12 MAX 1 Gas Cutting Machine with 1 Cutter
Oxy-Fuel Cutter Model KI-12 MAX 1 complete with 1pc Head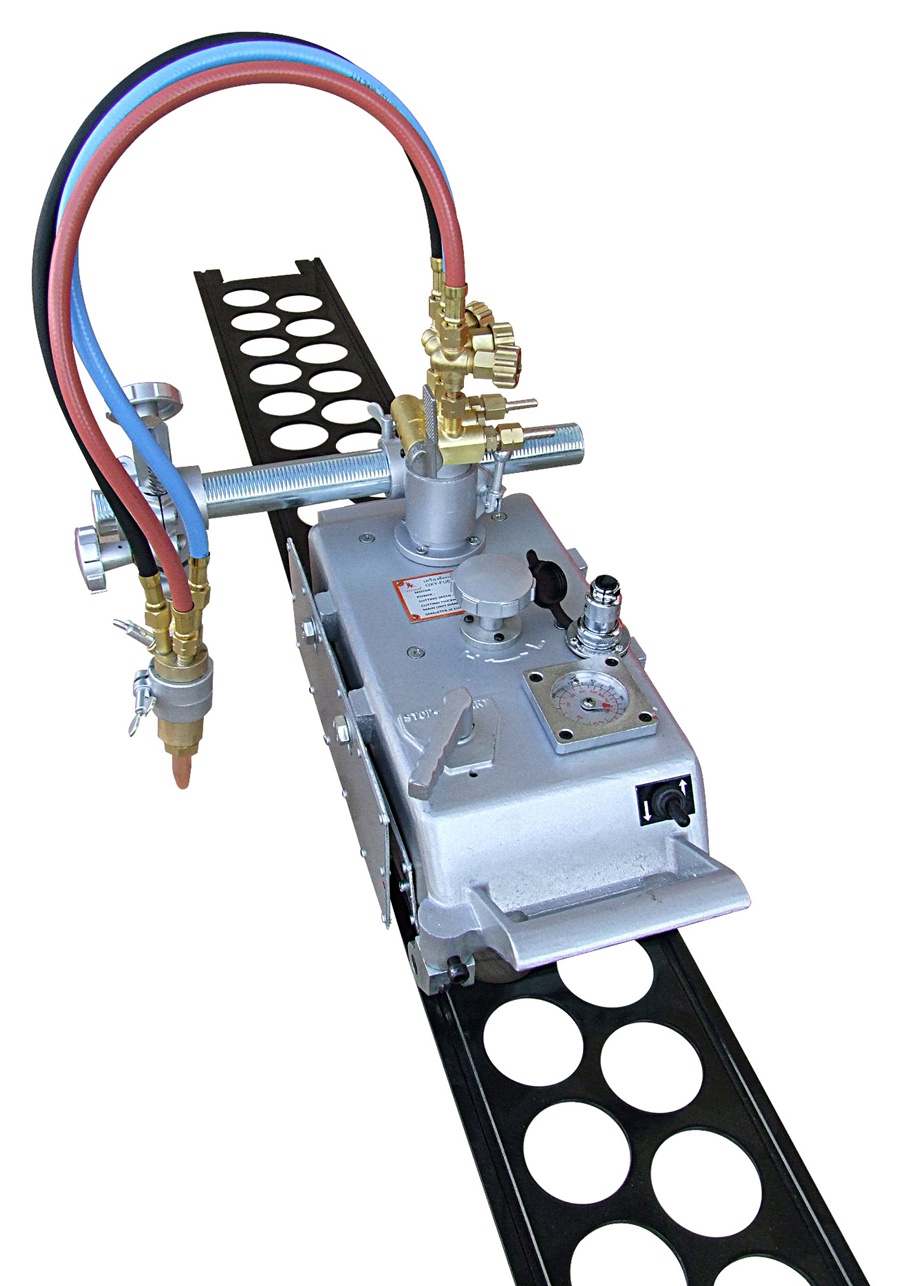 Component

Features&Benefits
Superior heat-proof for normal portable cutting machines
Reliable speed control Readable speed with digital gauge of speed
Easily controllable clutch
Application for linear, circular, bevel cutting.
Extendable line track
Adjustable radius bar for circle cutting
Travelling carriage
Not affected by intense heat and fluctuating voltage, the maximun driving mechanism ensures steady travelling. Speed Control Mechanism of KC-12 MAX has adopted an exclusive Double Cone Stepless Speed control system (See the drawing), which functions with a condendor motor rotating at regular speed to prevent heat and voltage problems from occurring. No reduction gear is employed in the mechanism. Therefore, any knocking from backlash, noise or vibration does not take place. With entire use of heat-resisting grease, high temperature slodering and teflon wiring, heat protection is considered perfect and durable for long continuous operation, In prolongs the service life of bearings and maintains the "maximum state" for a long period of time.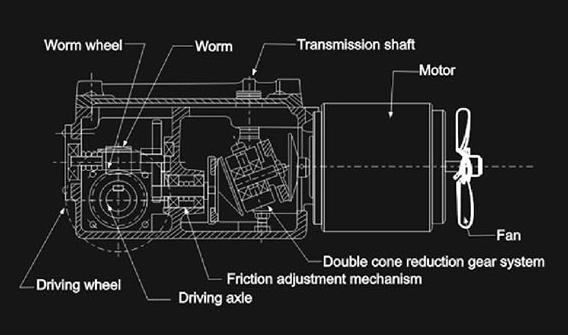 Optional accessories
Straight rail Each track of 1.8 (72") long is extensible to the requirement.
Circle cutting attachment Recommended for cutting circles of large diameter: Ø50~2,400 mm
Circle cutting rail Recommended for cutting circles of comparatively large daimeter.
Cutting Range: Ø40~460 mm and Ø1,150~2,400 mm
Multiple-torch option
Pipe arm (Long type 1,000mm)
Parallel cutting of wide products can be made with multiple torches