---
CUT-40 SUMO NEW TECHNOLOGY
Soft and sharp cuts.
New Power FULL BRIDGE IGBT INVERTER
Cutting steel up to 15mm thick (pretty cut at 7mm)
Can be used with 220V power saving, can be used with home power.
The system releases the effluent from the air filter. When stopped
Air delay provides cutting head heating for long service life.
Built-in air filter and air pressure gauge Convenient to use
Air consumption 180 l/min
Details:
Plasma Cutting Machine CUT-40 SUMO NEW TECHNOLOGY SUMO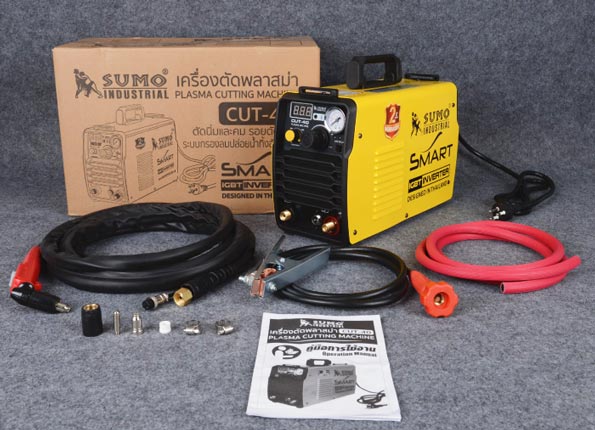 Standard Equipment
Plasma Handle SG-51 5 m. 1 x
2P-13mm call-to-call plug
3/8" (M16x1.5mm) Plasma Coupling
300A 16mm² Pliers 2 m.
1 x 2m braided cable
Electrode 1pc
1 x Shield Cup
Tip 4 pcs.
Swirl Ring 1pc
Camp 2 bands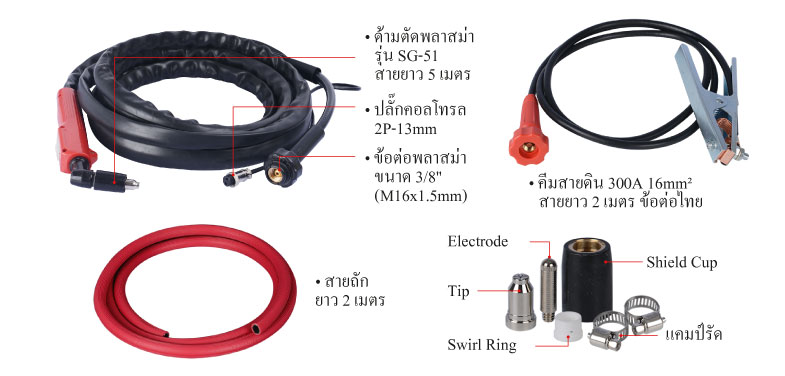 Tips & Tricks
For maximum cutting efficiency, it should be connected to a 2.5sqmm or more power cord and used with sumo air pump.
Air volume 180 l/min
The air pressure should be set to 3-4 bar.
Warning
Do not use with oxygen tanks.