---
Welding Machine Stick 165F SUMO
for Use with generators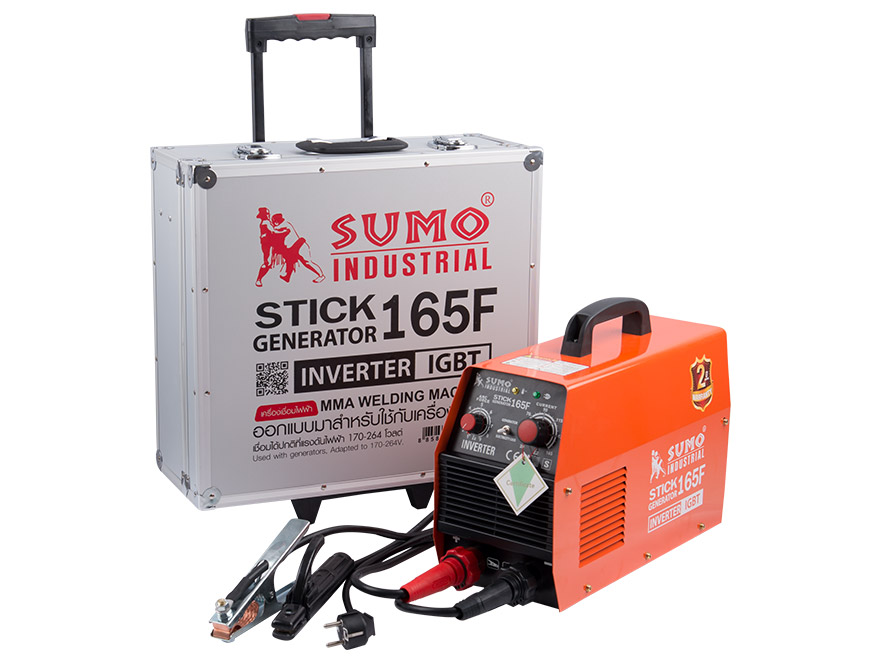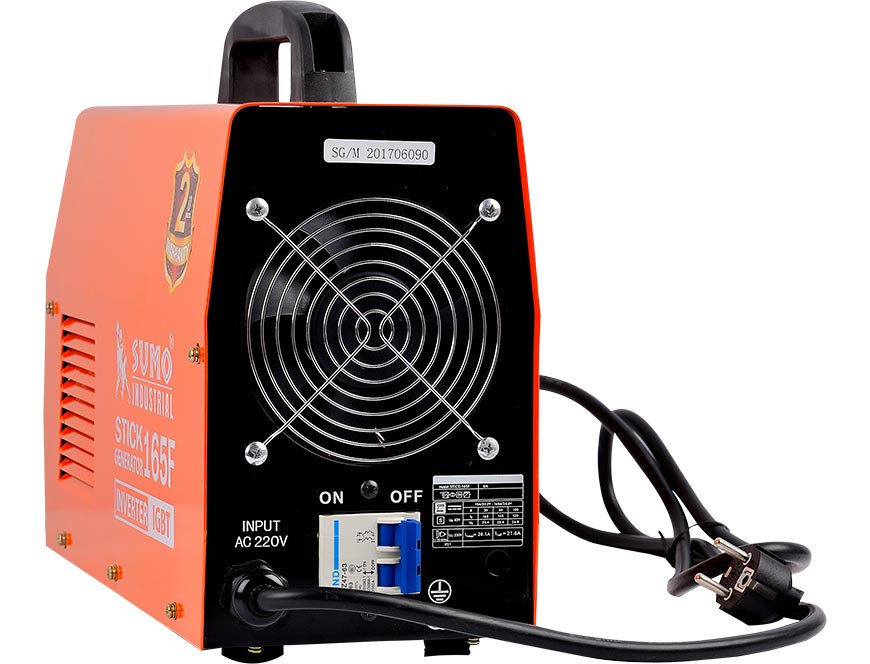 Switch on-off welding machine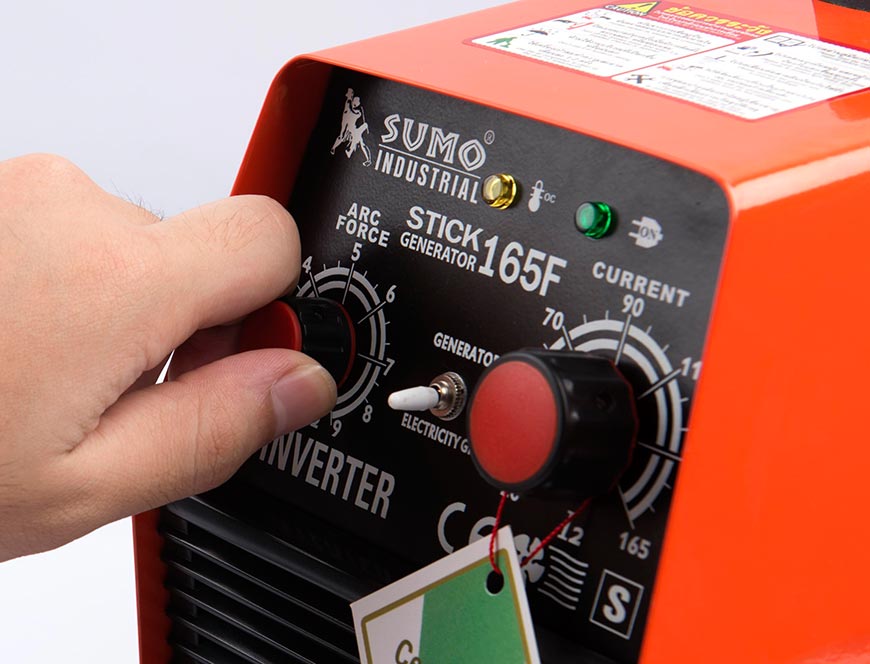 Control off area Welding Stick 165F
Suitable for
For use with generators Can be welded normally at a voltage of 170-264 V. Used with generator, Adapted to 170-264 V
Product Details (Specification)
| | |
| --- | --- |
| Power Voltage (V) | 1PhaseAC220V +/- 15% |
| Frequency (Hz) | 50 |
| Rated Input current (A) | 24 |
| No-load Voltage (V) | 65 |
| Output Current (A) | 20-160 |
| Rated Input Voltage (A) | 26.4 |
| Duty Cycle (%) | 60 |
| No-Load Loss (W) | 40 |
| Efficiency | 85 |
| Power Factor | 0.93 |
| Insulation Grade | B |
| Housing Protection Grade | IP21 |
| Weight (kg) | 8 |
| Dimension (mm) | 400 * 215 * 400 |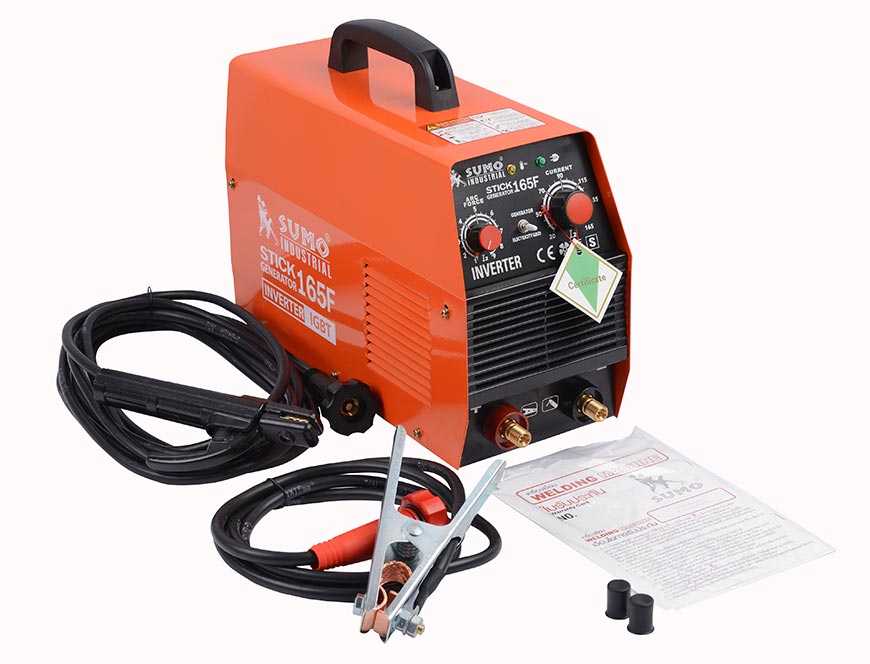 Standard Accessories
Set of electric welding cable 200A Thai connector 16mm 2 length 5m (Electroe holder 200A Thai connector.)
Grounding kit 300A Thai connector 16mm 2 length 2m (Earth clamp 300A Thai connector)
Warning
PROTECT yourself and other. Read and understand this information. FUMES and GASES can be hazardous to your health. ARC RAYS can injure eyes and burn skin. ELECTRIC SHOCK can KILL.
Before use, read and understand the manufacturer's instructions, Material Safety Data Sheets (MSDSs), and your employer's safety practices.
Keep your head out of fumes.
Use enough ventilation, exhaust at the arc, or both, to keep fumes and gases from breathing zone and the general area.
Wear correct eye, ear, and body protection.
Do not touch live electrical parts.