---
Welding Machine STICK Mod.ARC-300 BOXING
Easy arc welding current and stable arc Beautiful welding
FULL BRIDGE IGBT INVERTER
Can be used with generators.
Can be used with a wide range of voltages 170-270V
The cooling fan will rotate. When the user starts connecting
The system is that when the first power is turned on, only 60% of the cooling fan will not rotate. When welding, the machine boots up automatically. As a result, the machine saves 10-20% more power according to the welding characteristics.
When we stop welding for 4 minutes or more, the system reduces electricity consumption. The fan stops rotating.
Suitable for welding wire size Ø3.2 mm.
Electric cable set up to 5 meters long
Rear power cord 152 cm

Details:
STICK WELDING MACHINE ARC-300 BOXING
Welding Machine STICK Mod. ARC-300 BOXING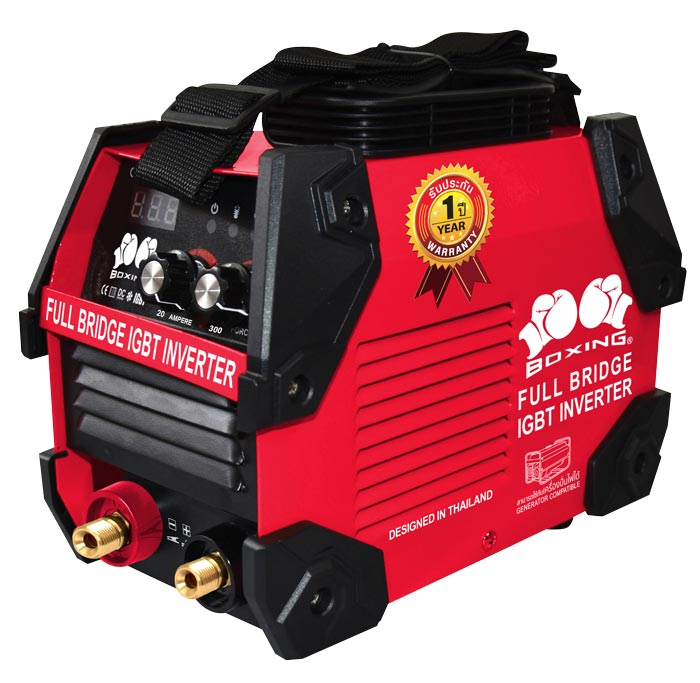 TECHNICAL DATA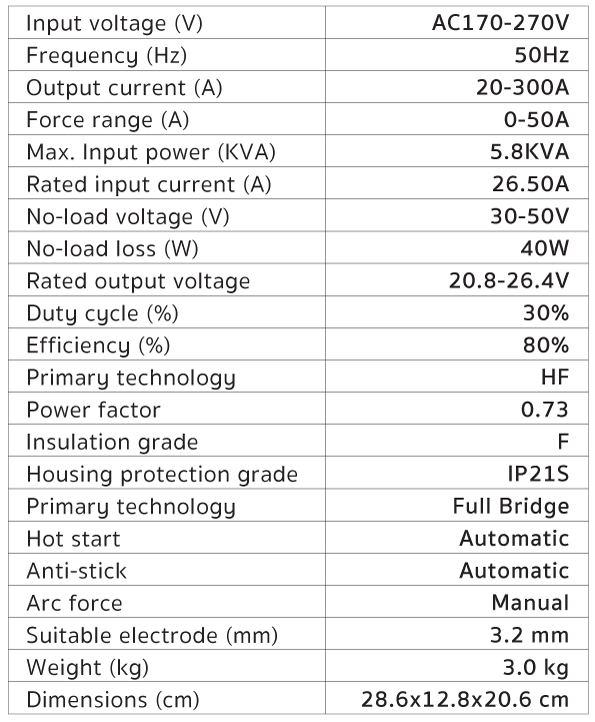 Suitable for suitable
Welding wire size Ø3.2 mm.
Standard Accessories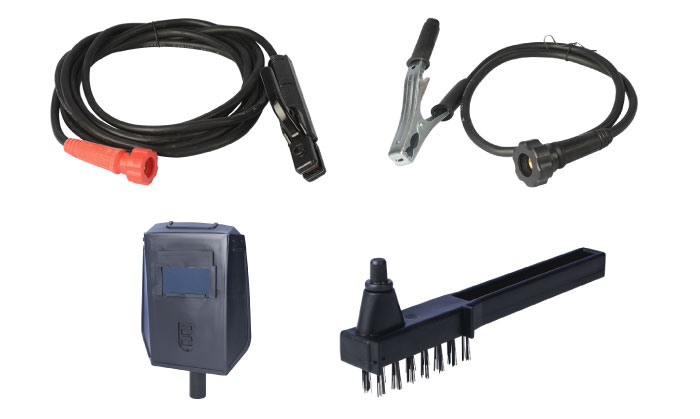 Electric Welding Cable Kit 300A Joint Thai Coupling 5 m. 16 mm2
200A Grounding Kit, Thai Joint Cable length 1 m. 16 mm2
Welding Light Mask
Brush
Electrode holder 200A x 16mm2x 5m. cable.Thai connector.
Earth clamp 200Ax16mm2 x 1m cable.Thai connector.
Welding mask
brush